Shannon Byerly
Thursday, December 18, 2014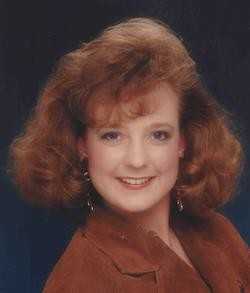 TRUMANN - Mrs. Shannon Lynell Henderson Byerly 43, of Trumann, died Dec. 9, 2014 at UAMS in Little Rock surrounded by her loving family and friends. She was born in Jonesboro and was a lifelong resident of Trumann. She was a cosmetologist and a member of the Southwest Church of Christ in Jonesboro.
Shannon was a 1989 graduate of Trumann High School. She was a highly creative person and an excellent seamstress who loved making personal items to give to loved ones. She won numerous sewing competitions at the Mid-South Fair and placed in the top 15 nationwide for three years in the Kodak Sewing Competition.
She also loved to debate her personal political views with her late "Pa-Pa" and other members of her family. In 2012-2013, Shannon served as the Vice-President of the Family Readiness Group to the 875th and 1039th Engineer Company. During her husband's deployment, she was awarded the Defender of Freedom Meritorious Service Award for her time and dedication supporting deployed soldiers and their families.
Shannon was preceded in death by her grandparents, Guy Henderson of Trumann, and George and Gladys Rives of Nesbitt, Miss., formerly of Trumann. Shannon is survived by her husband, Patrick Hubert Byerly of the home; two step-sons, Cameron Byerly of Nashville, Tenn., and Grant Byerly of Trumann; her parents, Larry and Georgia Henderson of Trumann; her mother and father in law, Melton and Patricia Byerly of Lake City; a brother and his wife, Brent and Ami Henderson and their sons Rives, Garner, and Fischer all of Trumann; her grandmother, Flossie Henderson of Trumann; brother in law, Melton A. Byerly Jr. of Trumann; aunts and uncles Patti Talbot, Sharon and Vance McDaniel, Sandra Mozingo, Jackie and Rick McBride, Nancy and Jeff Dunaway, and George Dabney Rives; and a host of cousins.
Private burial was Dec. 12 at the Harrisburg Memorial Park Cemetery with Dr. Jim Adcox officiating.
The family request that lasting memorials be directed to the S.L.E. Lupus Foundation, 330 Seventh Avenue, Suite 1701, New York, NY 10001 or the American Heart Association, 7272 Greenville, Ave., Dallas, Texas 75231.
An online register book can be signed at www.thompsonfuneralhome.net.