Lowell Brooks
Thursday, December 18, 2014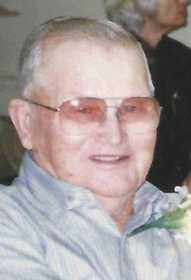 TRUMANN - Mr. Lowell Lee Brooks of Trumann died Dec. 10, 2014 at St. Bernard's Medical Center in Jonesboro at the age of 94. He was born November 9, 1920 in Trumann where he had lived most of his lifetime. Mr. Brooks was a shining example of The Great Depression, served selflessly during WWII, a retired farmer, and a member of the Pleasant Grove Baptist Church. Mr. Brooks was known by many for his keen knowledge of life and life experiences. His mother died when he was 23 months old of pneumonia. Mr. Brooks was preceded in death by his wife, Alphia Brooks, one grandson, Chad Benson and his parents, Walter Lee and Pearl Mae Clark Brooks.
He is survived by two daughters, Betty Benson (Paul) of Memphis and Debra Fowler of Little Rock; two grandchildren, Michelle Fowler and Melanie Fowler; one great-grandson, Everett Hotchkiss.
Funeral services were Dec. 13 in the chapel of Thompson Funeral Home with Rev. Larry Loggins officiating. Burial was private at Jonesboro Memorial Park Cemetery in Jonesboro.
An online register book can be signed at www.thompsonfuneralhome.net.