Ladies of EPC sponsor angel tree
Tuesday, December 23, 2014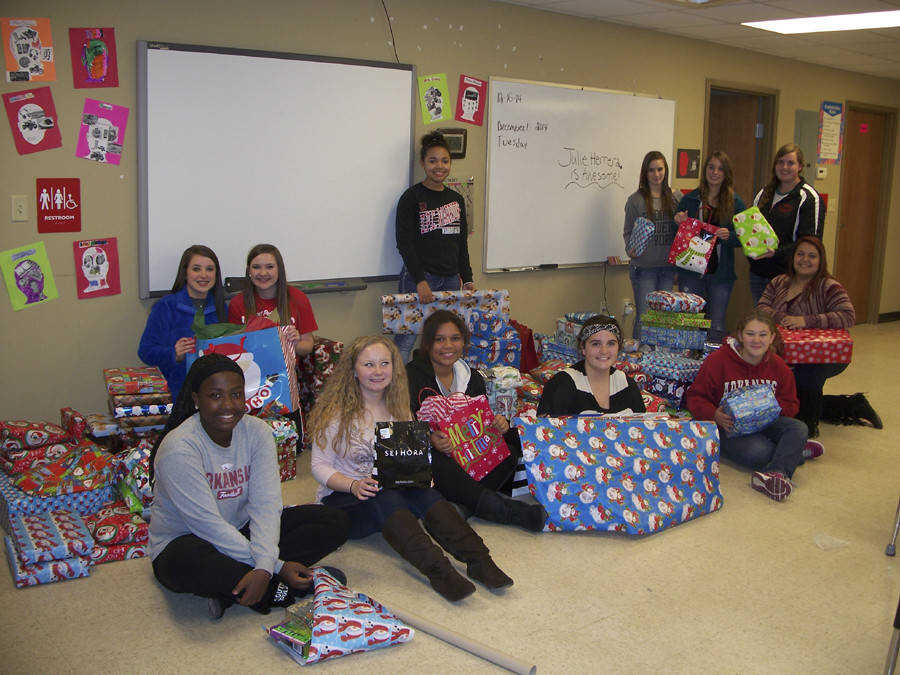 The Ladies of EPC are getting into the Christmas spirit. The outreach group, made up of EPC High School girls, sponsored an angel tree this year to provide Christmas presents to over 80 children in Tyronza and Lepanto.
The presents were purchased by Junior and Senior high students, teachers, and community members. Last year, the Ladies of EPC's first year sponsoring an angel tree, there were around 50 names on the tree.
In addition to working on the angel tree, the Ladies of EPC have been busy. They have volunteered in classrooms, worked on Thanksgiving and Christmas dinners for the younger EPC students, and passed out Christmas cards at area nursing homes. They are also sponsoring a visit to campus from Miss Arkansas, who will talk to all the female students of EPC about character, on Jan. 14.
"They're a small group, but they're trying to help the community," said Ladies of EPC sponsor Tammy Turner.