Santos - Dulaney Wedding
Tuesday, December 23, 2014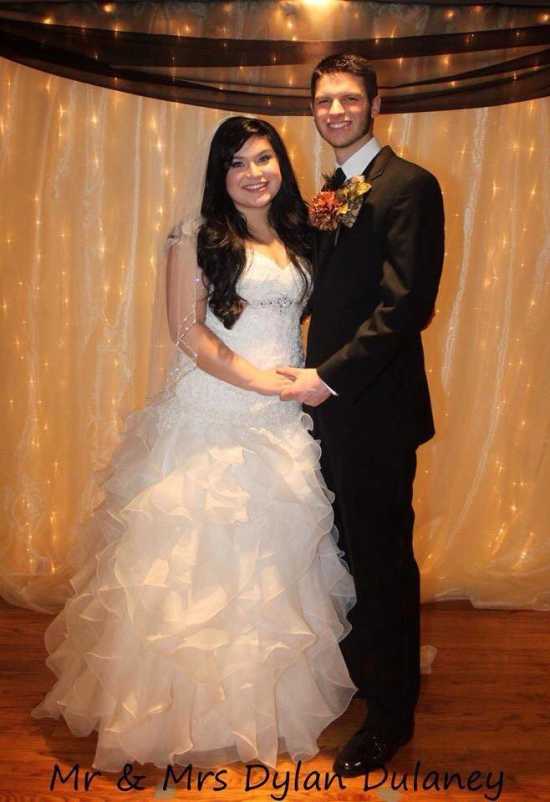 Dylan Dulaney and Belina Santos are happy to announce their marriage on December 13, 2014 officiated by Pastor Rick Forbis at Calvary Pentecostal Church in Trumann, surrounded by close friends and family. Belina is the daughter of Juan and Ann Moreira of Trumann, and Manuel Santos of Lepanto. Dylan is the son of Melanie Hinchey of Jonesboro and Skip Dulaney of Bono.
The bride's grandparents include Brenda Brown of Trumann. The groom's grandparents include Kay and Larry Dulaney of Black Rock and Teresa Black of Jonesboro.
The matron of honor was Hannah McClung of Jonesboro with Devin Harper of Bay, both friends of the bride. The best man was Jace Santos, son, and Lee Conatser, friend of the groom, both of Trumann. The flower girl was Ella Hinchey of Jonesboro, sister of the groom. The ushers included Alex Santos and Kyler Dulaney, both brothers of the bride and groom, respectively.
The bride was given in marriage by her father, Manuel Santos.
The bride and groom are both graduates of Trumann High School. They attend Arkansas State University together as seniors, where she pursues a degree in Mathematics and he in Biology.