Joy Faye Samuel
Tuesday, December 23, 2014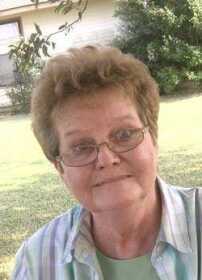 TRUMANN - Mrs. Joy Faye Samuel of Trumann died Tuesday, Dec.16, 2014 at St. Bernard's Medical Center in Jonesboro at the age of 70. She was born in Anderson Tully, Ark., and had lived most of her lifetime in Trumann. She was a housewife and a member of McCormick Baptist Church. Mrs. Samuel was preceded in death by one sister; one brother; and her parents, David and Dorothy Smith Brown.
Mrs. Samuel is survived by her husband of 53 years, Auston Samuel; one son, Ronnie (Lisa) Samuel of Trumann; one daughter, Laronda (Mike) Mabe of Trumann; one sister, Betty LeMay of Harrisburg; six brothers Archie Brown of Harrisburg, Lloyd Brown of Monroe, La., David Gerald Brown, of Trumann, Paul Brown of Trumann, Larry Brown of Harrisburg, and Eddie Brown of Colt; seven grandchildren; and five great-grandchildren
Funeral services were Dec. 20 in the chapel of Thompson Funeral Home in Trumann with Rev. Rick Kimery officiating. Burial followed in Jonesboro Memorial Park Cemetery in Jonesboro.
Online guest book can be signed at www.thompsonfuneralhome.net