Dr. Darrell Broadway
Tuesday, December 30, 2014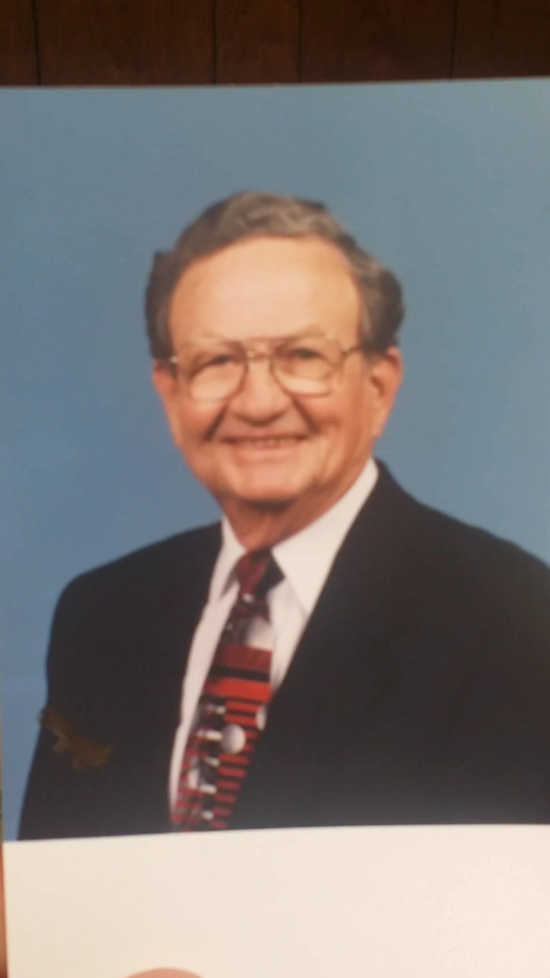 MARKED TREE - Dr. Darrell Broadway, 90, of Marked Tree, passed away Sunday, Dec. 28, 2014, at St. Bernard's Medical Center in Jonesboro. He was born June 29, 1924, in Pocahontas and was the son of the late Ransom and Olive Alphin Broadway.
He was a graduate of Pocahontas High School and then served in the Amphibious Third Fleet of the United States Navy during WWII. Following his military service, he attended Arkansas State University for his pre-optometric work before graduating from the Southern College of Optometry in Memphis. Darrell was an active community supporter in Marked Tree, he was a member of the Chamber of Commerce for many years, a member of the City Council for 14 years, and sponsor of the Marked Tree High School athletic programs. He helped organize the Booster Club at Marked Tree High School and served as Little League Commissioner. He was instrumental in the organization of the Three Rivers Country Club and helped secure funding for the club from the FHA. Since its beginning he served on their Board of Directors except for the nine years he served as the club president.
In his professional career, he served on the Board of Directors of the Arkansas Optometric Association for many years, including terms as state secretary and state president. In 2012 the Association presented him with the Lifetime of Excellence award. He was appointed by Gov. Winthrop Rockefeller to serve on the Arkansas Motorist Vision committee of the Arkansas State Police. He was appointed by Gov. Dale Bumpers to serve a five-year term on the State Board of Optometry. He joined the Rotary Club over forty-five years ago and served two terms as president and received the Paul Harris Award, the highest honor bestowed upon a Rotarian. He was the 2005 honoree of the Marked Tree Historical Society in celebration of his community activities and support of ASU. He was an active member of the First United Methodist Church.
Darrell was also an ardent supporter of Arkansas State University athletics. He helped organize the first Indian Club and established the Dr. Darrell Broadway Scholarship Endowment Fund to assist student athletes. In 2004, he was selected as a distinguished ASU alumni for exemplary professional and community achievements.
Dr. Broadway was preceded in death by his parents, four brothers, three sisters, and his first wife, Johnie Marie Canada. He is survived by his second wife of 22 years, June Stiles Wright; two step-children, Rodney Wright (Linda) of Whitton, and Amelia Stuckey (Fred) of Clarkedale; and six grandchildren who affectionately called him Pop-Pop: Luke, Daniel, and Michael Wright, Sam, Christopher, and Heath Stuckey.
In lieu of flowers, the family requests that memorials be given to the Dr. Darrell Broadway Scholarship Endowment Fund, Arkansas State University Foundation, Inc. PO Box 1990, State University, AR. 72467-1990.
Funeral services Dec. 30, at the Marked Tree Methodist Church at 1 p.m. with Reverend Dany Partlow and Ron Williams officiating. Interment followed at the Oaklawn Cemetery in Jonesboro. Murphy Funeral Home in Marked Tree, Arkansas was in charge of the arrangements.