Tyronza mayor-elect looks forward to new position
Monday, January 5, 2015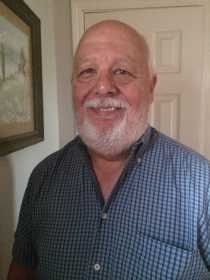 In the November election, Charles Glover was elected to replace Tyronza's longtime Mayor Marion Bearden after Bearden chose not to run in the 2014 election. Glover said he is looking forward to the new position and hopes to continue the work that Bearden has done in her time as mayor.
"I want to expand on parks, businesses in Tyronza, and enhance the great work that Marion has done," Glover said.
Glover is lifelong resident of Tyronza. He graduated from Lepanto High School and the University of Arkansas at Fayetteville. Before running for mayor, Glover had 12 years of experience on the Tyronza City Council. He believes that his strong family and community ties to the town will help him in his term.
"I care about Tyronza. I have fond memories here," he said. "I know things have changed, but that means we just need to look out for new opportunities. We have a good city council and good people to grow and prosper."
One of Glover's main objectives is to work towards applying and obtaining grants for Tyronza. He said the city recently received a grant to purchase a generator for the senior center to serve as a safe place during emergency electrical outages.
"These are the kinds of things we can look for and capitalize on. Grants are extremely important to small towns," Glover said. "I'm looking forward to meeting more people and working with them in the coming years. Tyronza has a bright future."