Elbert "Tommy" Jones
Thursday, January 22, 2015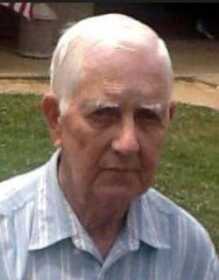 TRUMANN - Mr. Elbert "Tommy" Jones, died Jan.15, 2015 at Flo and Phil Jones Hospice House in Jonesboro at the age of 86. Mr. Jones was born in Pittsburg, Tex., to the late Crosby Jackson and Sylvia Davis Jones and lived most of his lifetime in the Trumann area. He was a former employee of the Singer Co. and Roach Mfg. and of the Baptist faith and attended McCormick Baptist Church. Mr. Jones was preceded in death by one son, George Anthony Jones; one grandson, Ryan Batten; one sister; three brothers; and his parents.
He is survived by his wife of 66 years, Nellie Sue Jones of the home; two daughters, Kathy Batten of Trumann and Ruby and Les Boozer of Harrisburg; one son, Louis and Linda Jones of Trumann; six grandchildren; ten great-grandchildren; and one great-great-grandson. He also leaves behind a host of friends and relatives, step grandchildren and step great-grandchildren.
Funeral services were Jan. 17 in the chapel of Thompson Funeral Home in Trumann with Bro. Paul Hale and Bro. Chad Robinson officiating. Burial followed in Marked Tree Cemetery.
Pallbearers were Lane Hamby, Jamie Batten, Blaike Jones, Louis Jones Jr., J.R. Taylor and Josh Norris. Honorary pallbearers were Les Boozer and Koltan Jones.
An online register book can be signed at www.thompsonfunealhome.net.