Dottie Hicks
Wednesday, January 28, 2015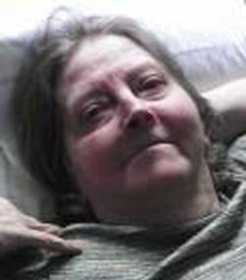 Mrs. Dottie Jean Hicks, 68, of Paragould died Saturday, Jan. 24, 2015 at the family residence in Paragould. She was born in Jonesboro and lived in Paragould the last two months and was formerly of Trumann. She was retired from Parker Hannifin and of the Pentecostal faith. Mrs. Hicks was preceded in death by one son, Toney Busby; one sister, Sheila Busby Mitchell; and her parents, Stoney and Mornay Christy Busby.
She is survived by one son, John Hicks of Paragould; one sister, Regina Etter of Jonesboro; one grandson, Bo (Lena) Hickey II of Trumann; and one great-granddaughter, Olivia Leigh Hickey.
The funeral service was Jan. 27 at NEA Baptist Church in Trumann with Rev. John Dillinger officiating. Burial was private.
Online guest book can be signed at www.thompsonfuneralhome.net