Lisa Ivy
Wednesday, February 4, 2015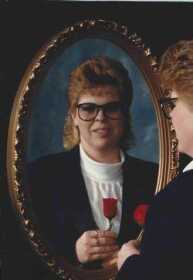 TRUMANN - Ms. Lisa Gale Ivy, age 53, of Trumann passed away Wednesday, Jan. 28, 2015, at her daughter's residence in Lakeland, Fla. She was born September 27, 1961 in Harrisburg and had lived most of her lifetime in Trumann and was formerly of Florida. She was an Insurance Agent and of the Baptist faith. She was preceded in death by one brother, Dennis Guthrie and her parents, Lloyd and Juanita Clem Guthrie.
Survivors include one daughter, Stacie and husband Wesley Steele of Lakeland, Fla.; two grandchildren, Hayden Steele and Conner Steele; and one brother, Ronnie and wife Marie Guthrie of Trumann.
Graveside services Feb. 3 in the Jonesboro Memorial Park Cemetery with, Bro. Bill Maxwell officiating with Thompson Funeral Home of Trumann in charge of arrangements.
An online registry book can be signed at thompsonfuneralhome.net.