Jimmy Dale Bullock
Wednesday, February 18, 2015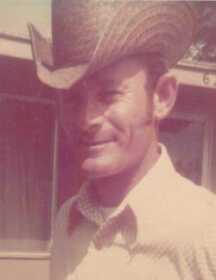 TRUMANN - Mr. Jimmy Dale Bullock of Trumann died Wednesday, Feb.11, 2015 at St. Bernard's Medical Center in Jonesboro at the age of 69. Mr. Bullock was born Wednesday, July 4, 1945 in Booneville, Miss., and had lived most of his life in Trumann. He was a retired auto mechanic and of the Pentecostal faith. He was preceded in death by one sister, Dorothy Bullock Halfacre and his parents, Willard Cecil and Lucy Lee Sanderson Bullock.
He is survived by his wife of 49 years, Sammie Griffin Bullock of the home; one son, Jimmy Dewayne Bullock and wife Stacey of St. Charles, MO; six grandchildren, Chrysta Bullock, Andy Cerny, Tyler Dodds, Kaylee Cerny, Courtney Bullock and Jacob Bullock; and three brothers, Willie Ed Bullock of Trumann, and Bobby Lee Bullock and Carl Dewayne Bullock both of Jonesboro
Funeral services were Friday 13 in the chapel of Thompson Funeral Home with Dr. Glen Putman and Bro. Curtis Shatley officiating. Burial followed in the Tyronza Cemetery in Tyronza.
Pallbearers were his grandchildren.
An online register book can be signed at www.thompsonfuneralhome.net