Hubert C. Coke, Jr.
Tuesday, February 24, 2015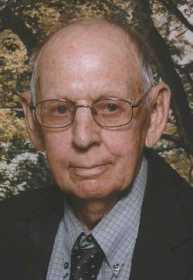 HARRISBURG - Mr. Hubert C. "H.C." Coke, Jr., of Harrisburg died Sunday, Feb. 22, 2015 at Three Rivers Nursing Center in Marked Tree at the age of 94. Mr. Coke was born Thursday, Sept. 23, 1920 near Smithville, Ark. and had lived in Harrisburg since 1950. He was a retired farmer, veteran of the U.S. Army and World War II and a member of the Viva Drive Church of Christ in Trumann. Mr. Coke was preceded in death by his wife, Violet T. Coke; one daughter, Nona Ann Coke; one grandson, Dewon Coke; two sisters, Beauton Hart and Aldine Bartlett; one brother, J.W. Coke; and his parents, Hubert Clement Coke, Sr. and Vadie Curtis Coke.
He is survived by two daughters, Melba Coke of Trumann and Barbara Rhoads of Marion; one son, Bobby Coke of Trumann; one sister, Axie Bartlett of Corning; one brother, L.B. Coke; four grandchildren, Tony Coke, Chris Coke, Terri McCullough, and Brian Rhoads; five great-grandchildren; and great-great-grandchildren.
Funeral services were Feb. 25 in the chapel of Thompson Funeral Home in Trumann with Ronnie Benson officiating. Graveside services were at the Parsley Cemetery near Calamine, Ark.
Pallbearers were Chris Coke, Tony Coke, Brian Rhoads, Tommy Rhoads, Colton Rhoads and Ronnie Benson.
An online register book can be signed at www.thompsonfunealhome.net.