JaRue Bradford
Tuesday, March 3, 2015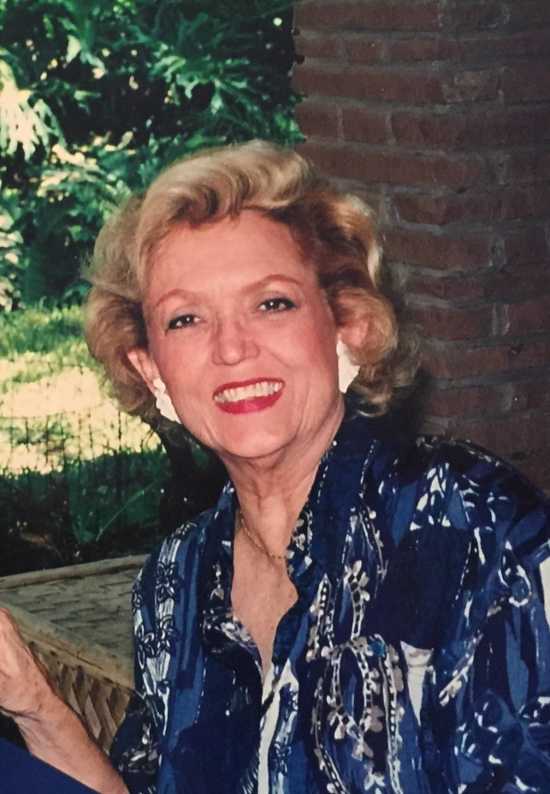 JaRue Martin "Judy" Bradford, 87, of Lepanto, passed away Tuesday, Feb.24, 2015, at the Flo and Phil Jones Hospice House in Jonesboro.
She was born in Donna, Texas, on May 13, 1927 in the Rio Grande Valley. Her parents were Gayle and Lahoma Martin of Donna. JaRue was involved in many activities as a young lady, where she was Rio Grande Valley Air Queen, a cheerleader, and Miss South Texas.
While in college at Pan Am University, she met a handsome Texas A & M cadet, H. C. "Brick" Bradford Jr. of Lepanto. Their courtship was fast and furious. They met on Thanksgiving, were engaged by Christmas, and married by Easter in 1947. Mr. and Mrs. Bradford lived in Austin, Texas, for several years and had two children before moving to Lepanto in 1951. Two more children were added to the Bradford family, then Judy decided to complete her degree at Arkansas State University, where she earned a Bachelor of Science in Education.
Judy was a retired school teacher with 20 years of service. She taught fourth grade elementary and later high school art at Lepanto Public Schools. She was a long-time member of First Baptist Church in Lepanto, Lepanto Art Club, Lepanto Garden Club, was a regular contributor to the Lepanto News Record, and, along with some other trailblazing women, was instrumental in establishing the Lepanto USA Museum. Judy spent many years raising funds for the Museum and securing exhibits. She loved art, painting, and the history of Native Americans. Judy also designed, created, and "brought to life" the official city flag of Lepanto. The entrances of Lepanto have welcome signs with the city flag design on them today.
Travel was a passion of Mrs. Bradford's. She exposed her students to the world in the classroom and also led student groups to Europe several times through the years. She and her husband traveled to Germany and other countries many times, to revisit the areas of battle that Mr. Bradford had fought in World War II. The Bradfords were a host family for a foreign exchange student from Finland, Juha Nummela, who became a member of the family. While hosting the student, Mrs. Bradford planned many trips in the U.S. to expose Juha to as much of the American culture and customs as possible.
Judy's life was full of fun, adventure, laughter, and color. Anyone who knew her will never forget her outgoing personality, zest, and colorful outfits.
She leaves the love of her life of 67 years, Henry Clay "Brick" Bradford, Jr. of Jonesboro; one son, Henry Clay Bradford III of Jonesboro, three daughters, Kay Bradford of Eureka, Cal., Marla and Gary Slaughter of Allen, Tex., and Kristi and John Rose of Blytheville. She leaves five grandsons: Brad Rose of Blytheville, John Charles and Brittany Rose of Blytheville, Cal and Elizabeth Rose of Fayetteville, Rhett Turner of Lepanto, and Grant Goddard of Arcata, Cal. She is also survived by a sister, Sandra McMillan of Harlingen, Tex.
Funeral Services were held Feb. 28 at the First Baptist Church in Lepanto. The Reverend Anthony Langley officiated. Private burial followed in Potter Cemetery with Emerson Funeral Home of Jonesboro in charge of arrangements.
For lasting memorials, the family asks that consideration be given to: First Baptist Church of Lepanto, Arkansas, or the Lepanto USA Museum.