Wayne Hinds
Wednesday, March 11, 2015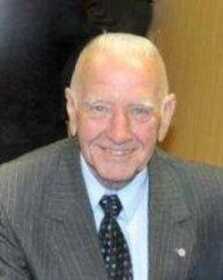 TRUMANN - Mr. Wayne Wesley Hinds, 77, of Trumann died Saturday, March 7, 2015 at the family residence. He was born November 27, 1937 in Trumann where he remained a lifetime resident. He was the General Manager and Executive Secretary of Drainage District #7, and a member of the Lower Mississippi Valley Flood Control Association. He was a graduate of Trumann High School in 1956, where he held the school football record for single game touchdowns until 2011. Hinds attended Arkansas State University in Jonesboro and majored in Business Administration. He served as a member of the Trumann Lions Club and received numerous awards for attendance and service including the Edward Dalstrom Distinguished Service Award and the Melvin Jones Fellow Award. In 2003, Representative Marion Berry recognized him for his community and professional service. He was awarded the Outstanding Civilian Service Medal by the US Army Corps of Engineer. Mr. Hinds was recognized in Resolution NO933 by the City of Trumann for his dedicated service and embodiment of leadership commitment to the community. He was preceded in death by son-in-law; Kelley R. Sims; four brothers, George, John, Ira and Raymond Hinds; two sisters, Lorene Gardner and Helen Hinds; and his parents, George Joseph Wesley and Eula Marie Knight Hinds.
Survivors include his wife of 55 years, Glenda Moye Hinds of the home; two daughters, Tamera Leatherwood and husband Frank of Trumann, and Misti Sims of Jonesboro; three brothers, Terrell Hinds of Memphis, Oliver Hinds of Trumann and Ferrell Hinds of Memphis; two sisters, Vivian Presley and Maxine Haun both of Jonesboro; mother-in-law, Helen Moye of Jonesboro; five grandchildren, Raven Dawn Ham and husband Shane, Brett Wesley Taylor and wife Laura, Mackenzie Sims, Bailee Sims and Patrick Leatherwood; and four great-grandchildren, Kennedy and Eli Ham and Clark and Collin Taylor.
Funeral services were March 11 in the chapel of Thompson Funeral Home in Trumann with Rev. Larry Loggins officiating. Burial followed in the Harrisburg Memorial Park Cemetery in Harrisburg.
Pallbearers were John Stuckey, Larry Wray, Scott Hollingshead, Brent Henderson, Matt Moon and Todd Qualls. Honorary Pallbearers were the Board of Directors of Drainage District #7, Members of Trumann Lions Club, Charles Frierson, Bob McPherson and Vance Null.
In lieu of flowers, please make donations to Trumann Lions Club and MD Anderson Pancreatic Cancer Research, P.O. Box 301439, Houston, TX 77230-1439, giving@mdanderson.org.
An online register book can be signed at www.thompsonfuneralhome.net.