Johnny Montgomery
Wednesday, March 11, 2015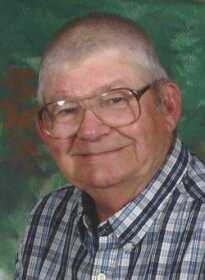 TRUMANN - Mr. Johnny Lane Montgomery, of Trumann died March 4, 2015 at the family residence at the age of 64. He was born in Mantachie, Miss., and had lived in Trumann for the past 29 years and was formerly of Marked Tree. He served in the Army and was a Vietnam Veteran, on the Resident Council of the Trumann Housing Authority, former member of the American Legion Post 42, former Mason, and of the Baptist faith. Mr. Montgomery was preceded in death by his wife, Laverne Montgomery and his father, Richie Swan.
He is survived by two daughters, April (Bobby) Russell of Trumann and Christina (David) Courtney of Bay; one son, Charles (Deanna) Montgomery of Trumann; his mother, Maxine Swan of Marked Tree; three sisters, Sheila Harsson and Kathy Boxley both of Marked Tree and Janet Walsh of Arlington, Tenn.; two brothers, Wayne Montgomery and Ronnie Swan both of Marked Tree; special friends, Joe & Anita Sangster and Linda Sangster of Hot Springs; 12 grandchildren and three great-grandchildren.
Funeral service were March 9 in the chapel of Thompson Funeral Home with Bro. Eddie Hawkins and Bro. Nathan Russell officiating. Burial followed in the Marked Tree Cemetery in Marked Tree.
Pallbearers were T.J. Mars, Charles Montgomery, Dillon Hubbard, Mike Taber, Jonathan Smith, Robbie Swan, David Russell Jr., and Joe Sangster.
3:00 p.m. to 5:00 p.m. at Thompson Funeral Home in Trumann.
An online register book can be signed at www.thompsonfuneralhome.net.