Trumann citywide cleanup to take place in March
Tuesday, March 17, 2015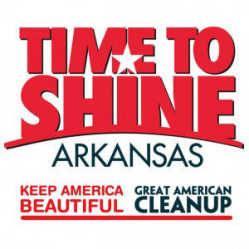 The Trumann City Council approved to have a citywide cleanup during the week of Monday, March 30 through Friday, April 3. Trumann Mayor Barbara Lewallen said the cleanup is a part of the Great American Cleanup Initiative taking place in March and April.
Lewallen pointed out that the sanitation and street departments pick up large unwanted items by the curbside on a daily basis in each ward on its appointed trash day. However, during the cleanup week, she hopes to see a special effort for cleaning up the city.
"Our street and sanitation department are doing everything they can to foster pride in the community by offering these daily services," Lewallen said. "Anything we can do to improve the looks of the city, we are going to designate that week to make a special effort for it."
Lewallen also commended the street department and Public Works Director Scotty Jones on clearing the roads during the last two occurrences of winter weather. The department worked to clear many of the roads throughout and after the fall of the wintry mix of snow, ice, and sleet.
"They really did a wonderful job," Lewallen said. "I had a lot of calls from citizens praising them."
In other business, new Parks and Recreation Director Scott Shankle approached the council for a formal introduction. Shankle has experience working as the director for the Lepanto Parks and Recreation department, as well as, experience working in several different sports. Lewallen said they have faith he will do well with promoting youth sports in Trumann.
At the meeting, the council also:
*approved Kari Mullins to serve on the Parks and Recreation Board for a 3 year-term.
*approved Brett Parker to serve on the Parks and Recreation Board for a 6 year-term.
*approved Scott Richards to serve as a commissioner on the Housing Authority Board.
*approved to appoint Jonathon Higgins as a commissioner on the Trumann Industrial Development Committee.
*approved a resolution to amend the resolution to buy the knuckleboom truck. The changes included added Bancorp South Equipment Financing as the finance company and stating that the city would not take on any more tax exempt obligations that exceeded $10 million in the year 2015.