Sarah Thorn
Tuesday, March 17, 2015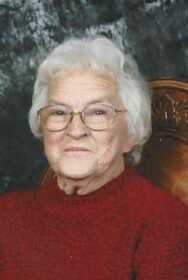 TRUMANN - Mrs. Sarah Carolyn Thorn, 72, of Trumann died Monday, March 9, 2015, at the family residence in Trumann. She was born in Cash and had lived most of her lifetime in Trumann. Mrs. Thorn was a retired clerk and a member of Maple Grove Baptist Church. She was preceded in death by her husband, Alfred Thorn; three sisters; one brother; and her parents, Elmer Clarence and Carrie Alma Webster Dunman.
She is survived by two sons, Joe David Thorn of South Bend, Ind. and Tommy Thorn and wife Kelly of Trumann; one sister, Linda Dunman of Kansas City, Mo.; four grandchildren, Christy Richardson and husband Kalem, Courtney Thorn, Joel Barboza and wife Sarah, Kyle Barboza and wife Cindy; and one great-grandson, Gavin Richardson.
Funeral services were Friday 13 in the chapel of Thompson Funeral Home in Trumann with Bro. Ronnie Dye officiating. Burial followed in Jonesboro Memorial Park Cemetery in Jonesboro.
Pallbearers were Billy Smith, Danny (Bud) Smith, Aaron Richardson, Shane Blagg, Jody Burrow and Bill Francis.
An online register book can be signed at www.thompsonfuneralhome.net.