John Martin
Tuesday, March 17, 2015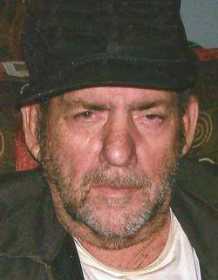 TRUMANN - Mr. John Marvin Martin of Trumann died Tuesday, March 10, 2015 at Arlington Cove in Trumann at the age of 79. He was born July 10, 1935 in Desha and was a lifetime resident of Trumann. He was retired from the City of Trumann and Singer Company and a member of First Christian Church in Trumann. He was preceded in death by one sister, Marguerite Tatum Callison; and his parents, Lee Roy and Liona May Jones Martin.
He is survived by his wife of 60 years, Mary Ella Moore Martin of Trumann; two sons, John Martin of Jonesboro and Jerry Lee Martin of Trumann; one daughter, Marvella Martin of Trumann; three grandchildren; and three great-grandchildren.
Funeral services were March 13 in the chapel of Thompson Funeral Home in Trumann with Rev. Leonard Harp officiating. Burial followed in Jonesboro Memorial Park Cemetery in Jonesboro. Pallbearers were Jimmy Creecy, Johnny Moss, Victoria Risch-Martin, Farrell Thomas, Wendall Rowlett, and Charles Stephen.
An online guest book can be signed at www.thompsonfuneralhome.net.