Evelyn Wood
Tuesday, March 17, 2015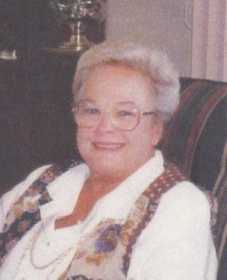 HARLINGEN, TEX. - Evelyn F. Wood (88) passed away early Sunday morning March 15, 2015. She was a resident of Canterbury Court, Harlingen, Tex. She was born Easter Sunday, April 4, 1926 to Hugh and Thelma (Parks) Fowler at Ennis, Tex. She is survived by her husband of seventy-one years Winston Wood. They were married in Chico, Cal. on June 19, 1943 while Mr. Wood was training to be a B-17 pilot in World War II -- European Theatre. She is also survived by three sons Lewis of Oxford, Miss., Danny of Carmichael, Cal., and Wally of Laguna Vista, Tex. Mrs. Wood has five grandchildren and eleven great-grandchildren.
She was a long-time resident of Tyronza where Mr. Wood was a farmer and there they raised their three sons. In 1994, they moved to Holiday Island, Ark. where they lived during the summer months. They began visiting the Rio Grande Valley in the winter of 1969 and became permanent residents in 1980 first living on South Padre Island and then Laguna Vista in 1994.
Mrs. Wood enjoyed knitting and needlework and was an avid reader. She would often join Mr. Wood on his fishing trips along the Laguna Madre. She also took up golf in order to join her husband and sons. She was a great cook and she enjoyed entertaining family and friends.
She loved the company of family and friends. Her presence and influence will be sorely missed by all.
A memorial service for her will be held in Arkansas at a future date.