Keith Swink
Tuesday, March 17, 2015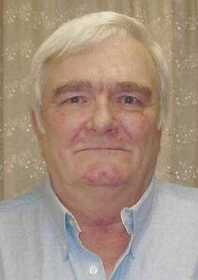 TRUMANN - Mr. Warren Keith Swink of Trumann died Wednesday, March 11, 2015 at St. Bernards Medical Center in Jonesboro, Ark., at the age of 62 years, 4 months and 8 days. He was born Monday, November 3, 1952 in Trumann, Ark., and had lived his lifetime in Trumann. He was a retired truck driver and a member of Viva Drive Church of Christ. Mr. Swink was preceded in death by his parents, J.L. and Gladys Tucker Swink, Jr.
Mr. Swink is survived by four aunts, Sue Swink of Trumann, Edna Goff of Trumann, Elizabeth Price of Harrisburg and Mattie Whitwright of Stevensville, Michigan; and one uncle, Harold Van Swink of Manila, Ark.
Celebration of his life will be Saturday, March 20, 2015 at 11:00 a.m. at Viva Drive Church of Christ with Gary Hill officiating.
Family will receive friends from 10:00 a.m. to 11:00 a.m. Saturday at Viva Drive Church of Christ in Trumann.
An online guest book can be signed at www.thompsonfuneralhome.