EPC superintendent resigns
Sunday, March 22, 2015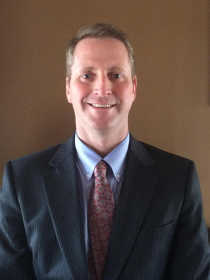 The East Poinsett County School Board accepted the resignation of Superintendent Gary Williams from his position for the 2015-2016 school year at its monthly meeting on Monday, March 16.
"The board has been very great to work with and supportive of the district and myself," Williams said. "The staff here are wonderful. They are like family to me. Its one of my greatest honors that I have ever been given to serve East Poinsett County and the two communities of Tyronza and Lepanto. Another opportunity has just presented itself."
Williams has taken a position as superintendent for Crossett Public Schools which has about 1,800 students enrolled in Crosset, Ark.
Many on the board said Williams will be missed. He has been in the district for 12 years serving in various positions as principal, head girls basketball coach, and eighth grade math teacher. He was hired as superintendent in 2014.
"This has been a very emotional decision, because Poinsett County is my home," Williams said.
He and his wife, Jeannie, have two children in the district, Conner, 7th grader, and Cooper, 5th grader. They also have a daughter, Anna Claire, enrolled in Harding University.
Other resignations accepted were Dorothy Black and Tracy Pilgram, nurse.
In other business, the board:
*discussed building repair and improvement needs with Chris Laster, Tremco.
*approved the job description for Curriculum director, math specialist, and literacy coaches.
*approved to rehire the certified staff list and classified staff list.
*approved to hire Courney Rodgers as High School Art Teacher.