Debra Kay Hollimon
Wednesday, April 8, 2015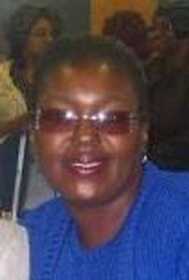 JONESBORO - Ms. Debra Kay Hollimon of Jonesboro died Saturday, March 28, 2015 at NEA Baptist in Jonesboro at the age of 38. Ms. Hollimon was born in Jonesboro and had lived most of her lifetime in the Trumann and Jonesboro area. She was a former manager of McDonalds and of the Baptist faith. Ms. Hollimon was preceded in death by her parents, John L. and Bonnie Thompson Hollimon.
She is survived by three daughters, Ciera Hollimon, Sunsetta Hollimon and Tarajia Brownlee of the home; five sons, Xavier Nixon, Jodeci Booker, Kelon Booker, Joseph Hollimon and Jahavid Brownlee of the home; two sisters, Diane (Herbert) Crockett of Trumann and Jennifer Mitchell of Jonesboro; and her special friend Curtis Brownlee of the home.
Funeral services were April 4 at Thompson Funeral Home in Trumann with Minister Jimmy Parnell and Elder James Crockett officiating. Burial followed in Judd Hill Cemetery near Trumann.
Pallbearers were John Thompson, Kenny Thompson, T.C. Thompson, Eddie Mitchell, Charles Crockett and Sam Rogers.
An online register book can be signed at www.thompsonfuneralhome.net.