Early Halsey
Wednesday, April 8, 2015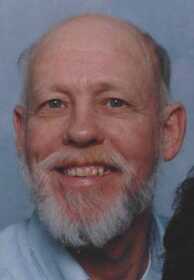 TRUMANN - Mr. Earl Wayne "Howdy" Halsey, 68, of Trumann died Thursday, April 2, 2015 at the family residence. He was born in Monette and had lived in Trumann since 1973 and was formerly of Lake City. He was retired from Delta Tool, Veteran of the U.S. Army serving in Vietnam and of the Baptist faith. Mr. Halsey was preceded in death by one sister, Edith Mable Halsey; two brothers, Marion Orville and Harold Edward Halsey; one brother-in-law, Cecil Edwin Gee; and his parents, Victor Earl and Myrtle Pauline LaForce Halsey.
He is survived by one daughter, Wendy Halsey Smith and husband Sean of Trumann; one son, Shannon Halsey of Trumann; two sisters, Jewell Halsey Gee and Alice Halsey Williams and husband Jimmy both of Trumann; six grandchildren, Colby Bennett, Taylor Halsey, Collin Kelley, Autum Halsey, Brooke Halsey and Bailey Smith; and two great-grandchildren, Sulleigh and Zephyr Bennett.
Funeral services were April 7 in the chapel of Thompson Funeral Home with Rev. Larry Loggins officiating. Burial followed in the Monette Cemetery.