Donna Watson
Wednesday, May 20, 2015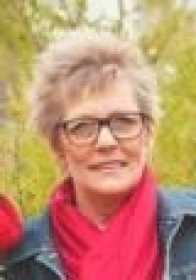 LAKE CITY - Mrs. Donna Jean Vinson Watson of Lake City, died Sunday, May 17, 2015 at Flo and Phil Jones Hospice House in Jonesboro at the age of 58. Mrs. Watson was born Sunday, July 8, 1956 in Harrisburg and lived in Lake City and was formerly of Trumann. She was a former service auto advisor and part time teller at Iberia Bank and of the Baptist faith. Mrs. Vinson was preceded in death by her father, James T. "Jimp" Vinson and one brother, Mike Vinson.
She is survived by her husband, Mike Watson of the home; one daughter, Lesle Nicole Watson of Jonesboro; one son, James Dalton Watson of Lake City; one brother, Rick Vinson of Cookville, Tenn; and her mother, Mildred "Midge" Vinson of Trumann.
Funeral services will were May 20 in the chapel of Thompson Funeral Home in Trumann with Rev. Darrel Miller officiating. Burial followed in Jonesboro Memorial Park Cemetery.
Pallbearers were Steve Hendrix, Donnie Wright, Glen Graham, Casey Hook, RJ Boling and Jeff Spencer. Honorary pallbearers were Gordon Sullins, W.C. Kirk, N.T. Cobb, Ronnie Maloney, John Oberg and Richard Pearcy.
An online register book can be signed at www.thompsonfunealhome.net.