Mary Teague
Wednesday, May 20, 2015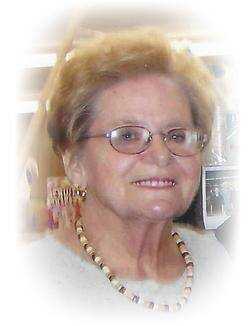 TRUMANN - Mrs. Mary Ethel Teague of Trumann, died Wednesday, May 13, 2015 at Flo & Phil Jones Hospice House in Jonesboro at the age of 80. Mrs. Teague was born Friday, February 15, 1935 in Wynne and had lived most of her lifetime in Trumann. She and her husband Bill owned and operated Teague's Grocery in Trumann for many years and was a member of the First Baptist Church. She was preceded in death by one brother; one sister; one grandson, Heath Wilson; one great-grandson, Tristan Bradway; and her parents, Jessie Leon "J.L." and Dena Hamric Stout.
She is survived by her husband of 51 years, Bill Teague of the home; two daughters, Dena Bradway of Jonesboro and Michelle Lamm of Memphis, two sisters, Judith Nan Gibson of McAlester, Okla., and Cathy Stout of Trumann; one brother, Jerry Stout of Trumann four grandchildren and five great-grandchildren.
Funeral services were May 17 at the First Baptist Church in Trumann with Rev. John Maley, Rev. Marion Stout and Jimmy Mead officiating. Burial followed in the Jonesboro Memorial Park Cemetery in Jonesboro under the direction of Thompson Funeral Home in Trumann.
Pallbearers were Jerry Bradway, Daniel Bradway, Rodney Teague, Jeff Teague, Shane Richmond and Dennis Penter. Honorary pallbearers were Matt Moon, Dennis Morgan, Steve Horn, Walley Bradsher, Johnny Harrison, Johnny Moore, Ron Stockton, Jerry McNeely,Randal Montgomery Ken Stockton, Ben Hyneman, Jimmy Mead, Jimmy Sutter, Buddy Sutter and Wells Millard Dungan.
Lasting memorials may be made to the First Baptist Church, P.O. Box 575, Trumann, AR 72472
An online register book can be signed at www.thompsonfuneralhome.net.