Owen Miller
Wednesday, May 20, 2015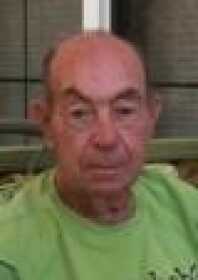 TRUMANN - Mr. Owen Danel Miller of Trumann died Sunday, May 17, 2015, at St. Bernard's Medical Center in Jonesboro at the age of 84. He was born Tuesday, April 28, 1931 in Greenville, Ken. and lived in Hobart, Ind. before moving to Trumann 14 years ago. Mr. Miller was retired from US Steel, worked for the City of Trumann, operated his own lawn service and restored old trucks and was a member of Trumann Revival Center. He loved his cats, played ball, like to dance and work in the yard. Mr. Miller was preceded in death by two daughters, Phyllis Watkins and Patsy McClough; two sisters; seven brothers; and his parents, Martin E. and Georgia Vincent Miller.
He is survived by his wife, Mary Miller of the home; two daughters, Paula Ayers and Pamela Lindner both of Waverly, Tenn.; five sons, Jeff Sebesta of Trumann, Tommy Sebesta of Fayetteville, Carl Sebesta of Jonesboro, Timothy Sebesta of Bono, and Steven Sebesta of Missouri; 15 grandchildren; and 13 great-grandchildren.
Funeral services were May 20 in the chapel of Thompson Funeral Home in Trumann with Bro. Buddy Moore officiating. Burial followed in Bolivar Cemetery in Harrisburg.
Pallbearers were Richard Hayes, Jason Miller, Danny Bowles, Frankie Yeakey, Carl Sebesta, Timothy Sebesta, Jeff Sebesta and Hugo Lindner.
An online register book can be signed at www.thompsonfuneralhome.