Scholarship established in honor of Trumann natives
Friday, May 29, 2015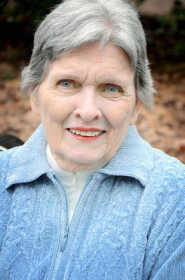 Several family and friends are working to get a scholarship endowed at Arkansas State University that was established in memory of two Trumann natives, Kathlyn and Earl Yarbrough.
Yarbrough and her husband owned two businesses in Trumann, The Smart Shoppe and Earl's Supermarket. She owned and operated The Smart Shoppe, a clothing store, for over 35 years. After closing her clothing store in her late 50's, Yarbrough decided to apply for a position at ASU. She was hired as the administrative secretary in the Transportation Management office at ASU.
"She and her husband loved ASU and helped many students finish their studies," said Gail Hudson, a family friend.
Hudson works in the College of Business at ASU, where she met Yarbrough. She shared several fond memories with Yarbrough, as well as many memories students have of Yarbrough.
For the full article, pick up the 5-28-15 edition of the Poinsett County Democrat Tribune or read the paper digitally with an online subscription.
For anyone or any business wanting to contribute to the scholarship fund to get it endowed, send donations to:
Kathlyn and Earl Yarbrough
Commitment to Education Scholarship
Arkansas State University Foundation, Inc.
PO Box 1990
State University, AR 72467.