Winston Wood
Tuesday, June 2, 2015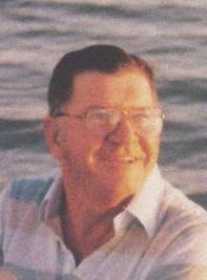 LAGUNA VISTA, TEX. - Winston Wood, 93, passed away early Friday evening, May 29, 2015 at his home in Laguna Vista, Tex. He was born in Tyronza on November 16, 1921 to Lewis Martin and Mary Lois (Wallace) Wood.
Mr. Wood's wife of seventy-one years, Evelyn, passed away in March of this year. They were married in Chico, Cal. on June 19, 1943 while Mr. Wood was in training to be a B-17 Pilot in World War II -- European Theatre. During the War he flew thirty missions over Germany.
Mr. and Mrs. Wood are survived by three sons, Lewis of Oxford, Mass., Danny of Carmichael, Cal. and Wally of Laguna Vista, Tex. They have five grandchildren and eleven great-grandchildren.
He was a long-time resident of Tyronza where he was a farmer and raised their three sons. In 1994, they moved to Holiday Island, where they lived during the summer months. They began visiting the Rio Grande Valley in the winter of 1969 and became permanent residents in 1980 first living on South Padre Island and then Laguna Vista in 1994.
Mr. Wood was an avid fisherman. He loved to fish the Laguna Madre and the lakes and rivers of Arkansas. He also took up golf later in life in order to join Mrs. Wood and their sons.
He loved the company of family and friends. His wisdom and example were a strong influence on many. And his good sense of humor will be sorely missed by all.
A memorial service for them will be held in Arkansas at a future date.
You are invited to sign the guestbook or leave a memory at www.buckashcraft.com. Arrangements with Buck Ashcraft Funeral Home.