Sherry Harkey
Tuesday, June 9, 2015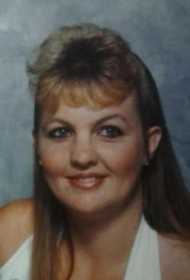 TRUMANN - Mrs. Sherry Carter Harkey of Trumann died Saturday, June 6, 2015 at St. Bernard's Medical Center in Jonesboro at the age of 51. She was born in Trumann and had lived her lifetime in Trumann. She was disabled and of the Baptist faith. She was preceded in death by two sisters, Bonnie Jacobs, and Joyce Moss; and her father Lloyd H. Carter.
She is survived by her husband, Gary Harkey of the home; two daughters, Misty Roberds of Cuba, Mo. and Tracy Hankins of Pocahontas; two sons, Cody Goodwin of Pocahontas and A.J. Harkey of Trumann; her mother, Pauline Carter of Paragould; two sisters, Pamela Pitcher of Paragould and Connie Carter of Trumann; one brother, Billy L. Carter of Nustadt-Aish, Germany; five grandsons, Jacobs Roberds, Derrick Roberds, Gavin Roberds, Kegan Roberds, and William (Butters) Hankins; and three granddaughters, Sara Hankins, Katie Hankins and Erin Hankins.
Funeral services will be June 12 at 2 p.m. in the chapel of Thompson Funeral Home with Bro. Jeff Miles officiating. Burial will be private.
Visitation will be Friday afternoon from 1-2 p.m. at Thompson Funeral Home in Trumann.
An online register book can be signed at www.thompsonfuneralhome.net.