Gayle Grimes
Monday, June 15, 2015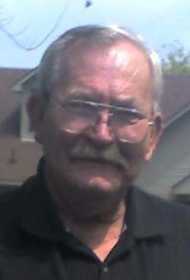 TRUMANN - Mr. Gayle Grimes of Trumann died Friday, June 12, 2015 at Cornerstone Hospital in Little Rock, at the age of 69. Mr. Grimes was born Sunday, January 6, 1946 in Lake City and had lived most of his lifetime in Trumann. He was a former employee of the Singer Company and Delta Wood Products in Trumann, veteran of U.S. Army and Vietnam War, and of the Baptist faith. Mr. Grimes was preceded in death by one son, W. Mark Grimes and was the son of the late Leonard and Juanita Wynn Grimes.
He is survived by his wife of 50 years, Sue McMahan Grimes of the home; one daughter Kimberly Beth Grimes Caudle and husband Phil of Trumann; one brother Ronnie Grimes and wife Sheila of Trumann; four grandchildren, Lexie Ballard, Livia Moye, Lucas Moye, and Lauren Grimes; two great-grandchildren Aaliyah Grimes and Addelyn Collett.
Funeral services were June 15 in the chapel of Thompson Funeral Home in Trumann, with Rev. Kenny Guy McMahan officiating. Burial followed in Pine Log Cemetery in Brookland.
Pallbearers were Glyn Clemons, K. D. Daniels, Gaylon Brooks, Shane Grimes, Billy Williams, Keith Long, G. W. Roach, Jr. and Dale Teague. Honorary pallbearers were Bobby Farmer, Doug Stanley, Harvey Vincent, Maxie Morrison Jerry Brown and Jerry Pillow.
An online register book can be signed at www.thompsonfuneralhome.net