Carter builds new building for Trumann business
Friday, June 26, 2015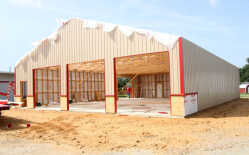 Being in a building that was built in 1947, there were lots of other peoples' touches inside it. Eric Carter, owner of Trumann Auto Body and Sales, decided it was time for a building set up the way he wanted and with his touches.
Carter starting renting the building in 2010 and did so for two years before buying. "After I bought the place, I had the tanks removed and started thinking about doing a rebuild. Now five years later, with the help of Southern Bancorp, I'll have a new shop around the first of August."
"When I first started, I was only doing rebuilds to sell, but then I had people come to me with insurance work and personal work, so I started those repairs," Carter said. "That is one reason I wanted a new shop, to be able to get more into the insurance work," Carter said.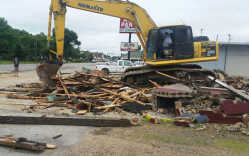 See the full story in the June 25 edition of the Poinsett County Democrat Tribune.