Delta League teams fare well in district tournaments
Thursday, June 25, 2015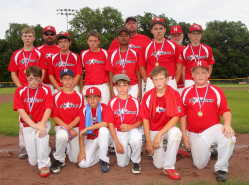 The Delta League 7, 8, 11 & 12 year old All-Stars teams were in action this past weekend in Osceola and Marked Tree.
The Delta 7 team captured third place in Osceola. After being seeded last to begin bracket play, the Delta 7's played their way to a trophy finish.
The Delta 8 team split their pool play games beating Jonesboro 16-8 before falling to NEA 10-1 Saturday morning. They came back Saturday evening to face Jonesboro in bracket play falling 7-6 in a good ball game.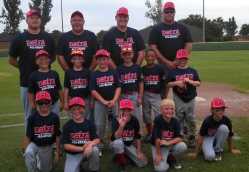 The Delta 11's beat Jonesboro 12-2 and then tied Paragould 7-7 in pool on Saturday. The squad came back Sunday to face Paragould again in bracket play and fell 10-6 to be eliminated from the tournament.
The Delta 12's almost pulled off a great comeback to win the title after being down 3-0 for most of the game. Delta scored two runs in the bottom of the six to draw within one run.. Austin Baker walked before stealing second and third. Baker stepped off third base and was tagged out for the second out. Brennon Honeycutt walked and worked his way to third. Honeycutt tried to score on a passed ball but a favorable bounce back to catcher let him beat Honeycutt to the plate for the final out denying them the district title. The squad defeated Jonesboro 9-1 before getting past the Brookland/Paragould team 6-4 Saturday to reach the championship game.