Henry Harlan
Friday, June 26, 2015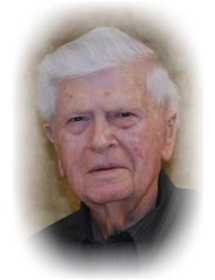 TRUMANN - Mr. Henry Crawford Harlan of Trumann, died Tuesday, June 16, 2015 at the family residence in Trumann. Mr. Harlan was 97 years old. He was born in Bay and had lived most of his lifetime in Trumann. He was a retired farmer, an Army veteran of World War II, a former POW for 3 1/2 years after being captured by the Japanese, a member of DAV (Disabled Veterans), and American Defenders of Bataan and Corregidor. Mr. Harlan was a member of First Baptist Church and served as an active deacon, trustee and taught Sunday school. He was preceded in death by five brothers, three sisters and his parents, Lee O. and Ollie W. Doak Harlan.
Mr. Harlan is survived by his wife of 68 years, Mary Lou Harlan of the home; two daughters, Judith Harlan (James) Chaffin of Germantown, Tenn., and Marilyn Harlan (Henry) White of Columbia, MO; four grandchildren, Brett Chaffin, Blake Chaffin, Sharon Moore and Daron White; seven great-grandchildren; and several nieces and nephews.
Funeral services were June 19 at the First Baptist Church in Trumann with Rev. John Maley and Rev. Nodell Dennis officiating. Burial followed in the Jonesboro Memorial Park Cemetery under the direction of Thompson Funeral Home in Trumann.
Pallbearers were Matt Moon, Wes Osment, Dr. Kemp Childs, Gary Moss, Bill Gibbs and Joe Underwood. Honorary pallbearers were deacons of First Baptist Church and Men's Bible School Class.
Lasting memorials may be made to the First Baptist Church, P.O. Box 575, Trumann, AR 72472 and Trinity Baptist Association, Children's Camp, P.O. Box 106, Trumann, AR 72472.