Michael Clanton
Tuesday, June 30, 2015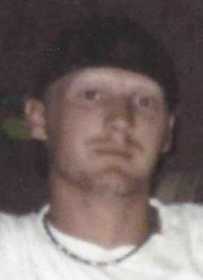 TRUMANN - Mr. Michael Wesley Clanton of Trumann died Thursday, June 25, 2015 from injuries in an automobile accident near Harrisburg at the age of 37. He was born in Jonesboro and had lived most of his lifetime in Trumann. He was an I.T. Tech for Satellite Doctors and of the Baptist faith. He was preceded in death by his father, Charles Oris Clanton, Jr.
Survivors include his two daughters, Mailey Clanton and Madisson Clanton both of the home; his mother, Tammy Rene Kitchen of Jonesboro; grandmother, Patricia Clanton of Trumann; three sisters, Candra Sifuenges of Cash, Savannah Hinds and Charlesy Clanton both of Jonesboro; his brother-in-law; J.R. Sifuenges of Cash; his former wife, Mary Clanton of Trumann; and six nephews and one niece.
Family will receive friends Tuesday, June 30 from 5 to 6 p.m. at Central Missionary Baptist Church, 610 W. Speedway in Trumann. Memorial service will follow at 6 p.m. at Central Missionary Baptist Church with Rev. Michael Willard officiating with Thompson Funeral Home in charge of arrangements.
An online register book can be signed at www.thompsonfuneralhome.net.