Franklin "Frank" Stracener
Tuesday, June 30, 2015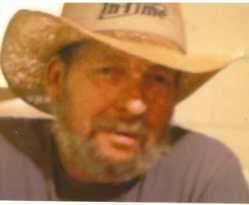 TRUMANN - Mr. Franklin James "Frank" Stracener of Trumann., died Tuesday, June 23, 2015 at the family residence in Trumann at the age of 65. Mr. Stracener was born in Paragould and lived in Trumann for the past 15 years and was formerly of California. He was a farmer and of the Baptist faith. Mr. Stracener was preceded in death by two brothers; one sister; and his parents, Raymond and Emmie Dotson Stracener.
He is survived by his wife of 47 years, Vivian Brown Stracener of the home; three daughters, Shelly Craun of Bakersield, Cali., Debbie McCormick and Tanya Stracener both of Trumann; three sons, Timmy Stracener Jeff Stracener and Shawn Stracener all of Trumann; two brothers, Kenny Stracener and Jimmy Stracener both of Taft, Cali.; 18 grandchildren; and three great-grandchildren.
Funeral services were June 30 in the chapel of Thompson Funeral Home in Trumann with Rev. Kenneth Doke officiating. Private burial was in Potters Memorial Cemetery in Lepanto.
An online register book can be signed at www.thompsonfunealhome.net.