Mayor Mary Ann Arnold to be inducted in Arkansas Women's Hall of Fame
Thursday, July 2, 2015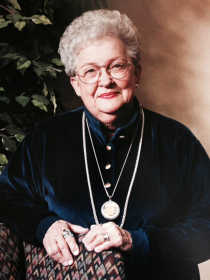 Looking back at the list of her accomplishments on the nomination form for the first ever Arkansas Women's Hall of Fame, Marked Tree Mayor Mary Ann Ritter Arnold couldn't believe how much she has done in her 88 years. "I said to my son: did I do all that?" Arnold said. In August, Arnold will join several other women--from Hillary Rodham Clinton and Betty Bumpers to historical figures such as Hattie Caraway--as an inductee into the Arkansas Women's Hall of Fame. Arnold is the first female mayor of Marked Tree and former president of E. Ritter and Company.
"I still can't believe it, really," Arnold said. "Just to look at the other women on the list. I am surprised and honored."
See the full story in the July 2 edition of the Poinsett County Democrat Tribune.