Couple opens home to students from abroad
Friday, July 3, 2015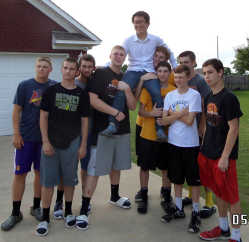 Brandon and Gina Carter of Trumann hosted their first foreign exchange student last year, and it was an experience that changed their lives. Gina is now a representative of International Student Exchange and has helped place nine students in various schools.
The Carters got interested in the program after meeting a student their neighbors, Van and Jennifer Coffman, were hosting. "She was from Brazil and after we met her and got to know her, we fell in love with her and decided that this was something we wanted to do. We hosted our first student last year," Gina said.
See the full story in the July 2 edition of the Poinsett County Democrat Tribune.