Eagles hold on for win over Mountain Home
Thursday, July 2, 2015
Poinsett County fell behind 4-1 after three innings before using a four run fourth to take a 5-4 before going on to a 8-6 win over Mountain Home in American Legion baseball action this past Tuesday in Trumann.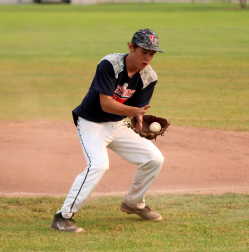 Mountain Home got on the board first with a run in the top of the first inning. The Eagles answered with a run in the bottom half to tie the game. Cade Gartman led off with a single and stole second base before scoring on a single by Garrett Woods. Starting pitcher Hayden Allen retired the side in order in the top of second inning as the Eagles also went down in order in the bottom half.
Pick up a copy of the July 2 edition for full story!