Gary Bushong
Tuesday, July 7, 2015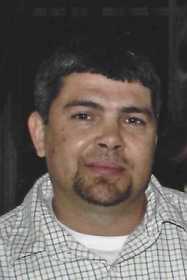 JONESBORO - Mr. Gary Allan Bushong of Jonesboro died Monday, June 29, 2015 at his mother's residence in Jonesboro at the age of 39. Mr. Bushong was born in Memphis and had live most of his lifetime in the Trumann area. He was employed by APEX Tool Group of Jonesboro and of the Pentecostal faith. Mr. Bushong was preceded in death by his grandparents, Gene and Delena Willcockson and Junior Bushong and James "Dub" Ealey.
He is survived by his wife, Dusty Wright of Trumann; one daughter, Angel Wright of Trumann; two sons, Cameron Wright and Dylan Bushong both of Trumann; one grandson, Hudson Wright; his mother, Shirlon "Joyce" Willcockson Bushong of Jonesboro; his father and step-mother, Johnny and Martha Bushong of Monette ; one sister, Jennifer Bushong of Bono; one brother, Derek Bushong of Memphis; and his grandmother, Vonda Ealey of Bay.
Funeral services were June 30 at the Full Gospel Tabernacle Church near Trumann with Sister Shelby Shelton officiating. Burial was private under the direction of Thompson Funeral Home in Trumann.
An online guest book can be signed at www.thompsonfuneralhome.net.