Eagles get by Armor Seed in district opener
Thursday, July 16, 2015
It took an extra inning last Thursday but the Poinsett County Eagles prevailed with a 12-10 win over Jonesboro Armor Seed in the opening round of the American Legion A Zone 2 baseball tournament in Gosnell.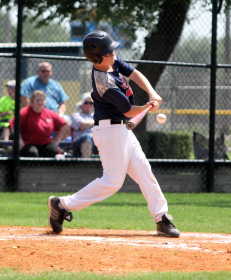 The Eagles came out on fire plating five runs in the top of the first inning. Cade Gartman led off with a walk and moved to third on a wild throw on a pick-off attempt. Hayden Malone singled to score Gartman making it 1-0. Malone went to third when Moye reached on an error. Dylan Qualls' fielder's choice forced Moye out at second but allowed Malone to score to make it 2-0. Jarred Carter singled before Hayden Allen doubled to score Qualls and Carter to make it 4-0. Allen scored when Alex Santos reached on an error to make it 5-0 Poinsett County. Allen retired Armor Seed three up three down in the bottom of the first to keep the score 5-0.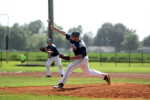 Pick up a copy of the July 16 edition of the Poinsett County Democrat for full story!