Counce case now a murder investigation
Friday, July 17, 2015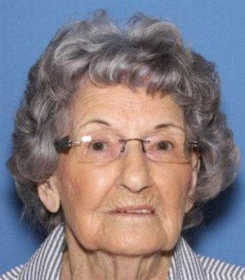 According to the Craighead County Sheriff's Department, the search for 90-year-old Bay resident Lavinda Counce, who went missing July, became an murder investigation after her body was found Sunday.
An unidentified volunteer found Counce's body at the edge of a cornfield on Craighead County Road 607 near Bay around 11:30 a.m. on July 12.
Details are scarce as the investigation is still active, but police are searching for a man spotted on surveillance video parking Counce's car at NEA Baptist Memorial Hospital in Jonesboro the day she went missing. The man is believed to have abducted Counce.
Anyone with information on Counce's disappearance can call either the Bay Police at 870-781-3221, the Craighead County Sheriff's Office at 870-933-4551, or Crimestoppers at 870-935-STOP.