Nemesis 16U takes tournament title
Thursday, July 23, 2015
Nemesis 16U softball team, based out of Lepanto, dropped their first game Saturday in the It's A Miracle tournament at the Southside Softball Complex in Jonesboro before reeling off three straight wins to win the title. The benefits from the tournament go towards the Miracle League.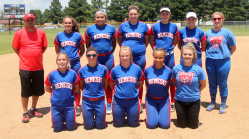 In the morning games, Nemesis lost 5-4 to the Blytheville Patriots before bouncing back to beat the Manila Shockers 9-8 in extra innings.
Nemesis came back in the afternoon and got revenge on the Patriots with a hard fought 9-7 win. Kaylan Wilson turned in a great pitching performance in a 5-0 win over Manila to clinch the title.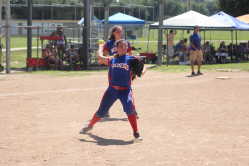 Nemesis finished with a record of 3-1, Blytheville was 2-2 and Manila was 1-3.