Dora Dungan
Monday, July 27, 2015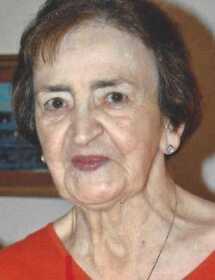 TRUMANN - During a brief stay at Arlington Cove Health and Rehab, at age 75, Dora got the call that the deposit had been paid and her Heavenly Home was ready. Dora shed her burdens, pain, and worries and has moved in.
Dora was born and raised in Gadsden, Ala. by her late parents, Thomas Guy Simeon and Ollie Vae Fletcher Carr. She was preceded in death by two sisters.
Dora is survived by her husband of 54 years, Wells M. Dungan of Trumann; one daughter, Vera Ellin Dungan of Trumann; one son, Thomas W. (Claudia) Dungan of London, England; one grandson, Max S. Dungan; two sisters, Patricia (Jimmy) Handy of Cherokee Village and Marlene (Ronald) Bishop of Centre, Ala.; three brothers, Guy (Hilda) Carr of Cullman, Ala., Terry (Rita) Carr of Gadsden, Ala. and Bobby R. Carr of California; and numerous nieces and nephews.
After growing up and attending school in Alabama, as a young woman, she headed to the big city of Atlanta. During her years in Atlanta, she was employed by Southwestern Bell Phone Company, waitressed, and head cashier for Rexall Drug Stores. She made many friends and enjoyed life in 'Hotlanta!'
Dora met and married Wells on July 1, 1961, and started their family with two children Vera and Thomas. Relocating to Trumann in 1976, Dora worked at the family business and was employed by Trumann Public Schools. She retired in 1999 after working for ADT and Colson factories.
Dora loved Wells and their two children very much. She loved her family and friends, loved to read, music, especially southern gospel, watch crime dramas and WWE. Favorite color was red, purple ran a close second. Roses were her favorite flowers. She loved Elvis and peanut butter/banana sandwiches, meat loaf, mac & cheese, Christmas and Coca Cola's and spending time at Spring River in Hardy. She was 'Nana" to grandson Max. One of Dora's most favorite things to do was go on many of the Thanksgiving shopping trips planned by her and her daughter Vera Ellin. They had many adventures, mishaps, laughter and tears during their times together. Dora loved it all and had her faith to help her 'live out loud', being grateful for all of her many blessings. "I love you always, my mother."--Vera Ellin.
Life celebration was held in the chapel of Thompson Funeral Home with Bro. Michael Jernigan officiating. Graveside services were at Oaklawn Cemetery in Jonesboro.
Pallbearers were Jan Miller Dungan, William Handy, Logan Dungan, Paul Gunter, Randy Hughes, Kandy Bishop, Anthony Cossey and Todd Loveless.
An online register book can be signed at www.thompsonfuneralhome.net.