James Lackey
Monday, July 27, 2015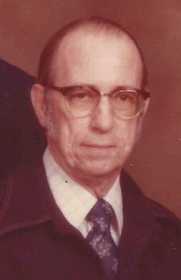 TRUMANN - Mr. James Lloyd "Jim" Lackey of Trumann died Tuesday, July 21, 2015 at Flo & Phil Jones Hospice House in Jonesboro at the age of 85. Mr. Lackey was born Friday, April 18, 1930 in Cairo, Ill. and lived most of his lifetime in Trumann. He was a retired executive director of Trumann Housing Authority, an Army veteran of the Korean War, an avid Razorback fan, a charter member and long time secretary of the Trumann Supper Club and a member of First United Methodist Church in Trumann. Mr. Lackey was preceded in death by three sisters, Grace Clayton, Carol Lackey and Dottei Talbot; one brother, Ray Lackey; and his parents, Lloyd W. and Mary A. Rhymer Lackey.
He is survived by three nieces, Joyce Donev of Beach Park, IL, Betsy (Jim) Voit of Monticello, Wis. and Mary Lou Lackey of Jullian, Cal.; and five nephews, Ken Clayton of Red Bud, Ill., Jim Clayton of Bernard, Ia., Bob Clayton of Millville, N.J., Terry Ray Talbot of Keller, Tex., and Joe Lackey of Madison, Wis.
Graveside services were July 22 at Oaklawn Cemetery in Jonesbor with Rev. Jeff Weaver officiating. Burial was under the direction of Thompson Funeral Home of Trumann.
Lasting memorials may be made to First United Methodist Church, 101 N. Magnolia, Trumann, AR 72472, U of A Razorback Scholarship Fund, and Trumann Schools Alumni Association Scholarship Fund.
An online register book can be signed at www.thompsonfunealhome.net.