A couple's love for greyhounds leads to adoption
Thursday, July 30, 2015
Jay Roberts has always loved going to Southland Greyhound Park. After he and his wife Melissa were married, the love continued but his trips were less frequent. It was during one of those trips that his love of greyhound racing would change forever.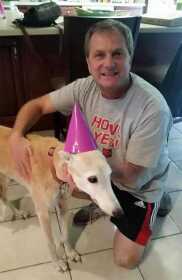 During one trip Jay seen a sign about adopting greyhounds and it peaked his interest. Then in 2023, Jay pursued adoption. "I asked about a boy dog that Greyhound Mid-South Adoption Option had. That dog wasn't there but they wanted to show me this little girl dog named Endless Talk," Jay said. "Endless Talk turned 15 this year and we had a party for her. It's rare a greyhound lives to this age," Jay added.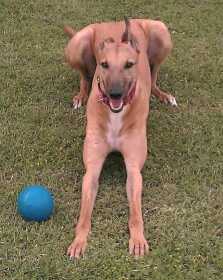 Pick up a copy of the July 30 Poinsett County Democrat Tribune for full story!