Mauldin earns Doctorate to better serve church and community
Friday, July 31, 2015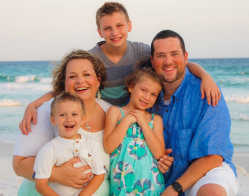 There's a new doctor in Trumann, but he doesn't practice medicine. Maple Grove Baptist Church Pastor Jimmy Mauldin recently earned his doctorate degree through the Southern Baptist Convention after working diligently on it for nearly five years. Mauldin said he decided to earn his doctorate to better serve his church and the community he serves. "It gave me an opportunity to address some of my weaknesses and become more proficient in my ministry," Mauldin said.
"Working on my doctorate helped me be a better pastor and develop skills I didn't have before," Mauldin said. "It stretched me in my ministry." The title of his dissertation is The Development of Adult Disciple Making Strategy for the Maple Grove Baptist Church. Mauldin said the dissertation concerning the process of discipleship is very relative, and he is already putting his new-found knowledge into practice.
See the full story in the July 30 edition of the Poinsett County Democrat Tribune.