Betty Lou Qualls
Tuesday, August 4, 2015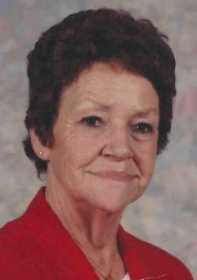 TRUMANN - Mrs. Betty Lou Qualls of Trumann died Thursday, July 30, 2015 at her residence at the age of 79. She was born Monday, January 6, 1936 in Clarksville, and lived most of her life in Trumann. She was a former employee of the Singer Company in Trumann and of the Baptist faith. Mrs. Qualls was preceded in death by her husband, J. C. Qualls; five sisters; and two brothers.
She is survived by two sons, Ricky Qualls of Houston, Tex. and Robby Qualls of Trumann; two sisters, Marie Coats and Beverly Williams both of Cherry Valley; and one brother, Tommy Bullock of California.
Graveside services were August 3 at Jonesboro Memorial Park Cemetery in Jonesboro with Rev. Ricky Dobbins officiating. Burial was under the direction of Thompson Funeral Home in Trumann.
An online register book can be signed at www.thompsonfuneralhome.net.