Thomas "Tommy" Long
Tuesday, August 4, 2015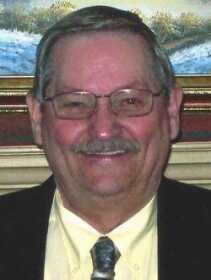 MARION - Mr. Thomas Lee "Tommy" Long, 67, of Marion died Tuesday, July 28, 2015 at the family residence in Marion. He was born in Michigan City, Ind., and had lived in Marion for the last 48 years and formerly of Trumann. Mr. Long was a Director of Computer Services for Fred's Inc. for 45 years. He loved to fish, enjoyed Razorback football, watching wrestling but most of all he loved spending time with his kids. Mr. Long was preceded in death by his father, Harold Long.
Mr. Long is survived by his wife of 47 years, Linda Gann Long; two daughters, Cynthia Kilzer of Marion and Jennifer (Eder) Causor of Memphis, Tenn.; and his mother Anne Pippinger Peo of Trumann.
Memorial services were July 31 at Roller-Citizens Funeral Home in West Memphis with Rev. Joe Whitworth officiating.
In lieu of flowers the family asks that you donate to Tennessee Organ Donor Services, 1600 Hayes Street, Suite 300, Nashville, Tenn., 37203.
An online guest book can be signed at www.thompsonfuneralhome.net