O'Lester Wise, Sr.
Monday, August 17, 2015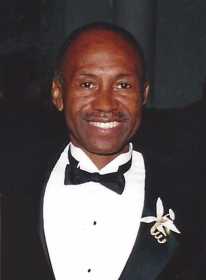 ST. LOUIS -- Funeral services were held August 7 at Our Lady of the Presentation for O'Lester Wise, Sr. He passed from this life July 29, 2015. Mr. Wise was born March 29, 1944 in Joiner to the union of Nathaniel and Robizina (Bell) Wise, both who preceded him in death. He was also preceded in death by his siblings Arma Dean, Arthur Clarence, Nathaniel, Jr., Teretha Mason, and Geleatha Edwards.
He was educated in the public school systems of Tyronza and Poplar Bluff. He earned a Bachelor's Degree in Biology at Lincoln University in Jefferson City.
O'Lester married the former Erma Jean Earl on July 1, 1967. To this union three children were born. O'Lester was joined in holy matrimony to Angelina C. Calma on May 5, 1990. To this union one daughter was born. He continued his work with St. John's Mercy Medical Center where he was employed for nearly 40 years. During his tenure, he completed extensive pathological research, which resulted in the publication of his works in the Journal of the American Medical Association. After retirement in 2009, O'Lester became very engaged in the Academy Neighborhood of St. Louis City. He served as a block captain and worked on many political campaigns. He received the Neighborhood Watch Award in 2011 for his consistent involvement and help in improving the quality of life in the Academy Neighborhood.
Our beloved O'Lester will be remembered by his loving wife of 25 years, Angelina; his children O'Lester, Jr. (Carmella), Angela (Eric), Christopher, and Kristia; seven grandchildren--Leslie Sneed; Pia Semmler, Nikki Davis (John) and Tiffany Eisele all of Germany; Arlington Rhone, Eldridge Rhone, and Treyvon Wise; two great grandchildren--Lilly Semmler and Katelynne Semmler of Germany; six siblings--Joe L. Wise, Sr., Joe Nathan Wise; Oferal Wise and a host of nieces, nephews, cousins and friends.