Stanley Kirkland
Tuesday, August 18, 2015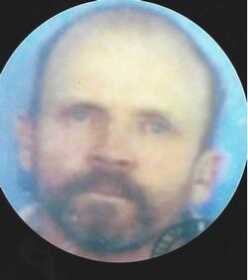 TRUMANN - Mr. Stanley Wayne Kirkland, of Trumann, died Saturday, August 15, 2015 at St. Bernards Medical Center in Jonesboro at the age of 58. Mr. Kirkland lived his lifetime in Trumann and was a retired plumber. Mr. Kirkland was preceded in death by his parents, Robert Rex Kirkland and Mary Geneva West Kirkland.
He is survived by one daughter, Ashley Nadina Ponder of Trumann; one brother, Bobby Dale Kirkland of Trumann; two step brothers, Andrew "Andy" Deason of Valley View and Robby Deason of Trumann; one step-sister, Heather Knight of Jonesboro; three nephews, Josh Kirkland, Chase Kirkland, David Phillips all of Trumann; one niece Alexis Creecy of Jonesboro; and four grandchildren.
All services were private under the direction of Thompson Funeral Home of Trumann.
An online register book can be signed at www.thompsonfunealhome.net